Combine alcohol, nice weather and a festival atmosphere, and voila – nine times out of ten, you're attending a drunk fest. The kind of event you want to un-tag yourself from on Facebook the morning after. Need I say more? As the interest in craft beer grows, so does the number of events promoting the beverage. Exhibit A: The Great American Beer Festival, a legendary annual beer celebration in Denver, Colorado, sold 60,000 tickets in 20 minutes last year. That's 3,000 (!) tickets a minute.
Unfortunately for the industry, most craft beer events don't know how to nurture America's interest in craft beer. An opportunity that Alex Papajohn, founder of the first Capital Ale House National Beer Expo, is hoping to seize: "The average craft beer fest provides little more than a walk-around tasting. We've reached a turning point in the industry that calls for more premium festivals. I want to elevate craft beer to the point where you choose to bring a great bottle of craft beer, instead of wine, to a party." Taking cues from the wine industry, Papajohn is enriching his festival experience with satellite events, educational workshops and food pairing classes.
If you are tired of events that remind you of drinking in college, here are three craft beer events that do your palate, and your curiosity, justice:
Savor (May 9 – 10; Washington, DC)
"An American craft beer and food experience," SAVOR unites 76 small and independent American craft breweries, hailing from 29 states. Presented by the American Brewers' Association, the grand tasting will feature artisan cheeses, smoked meats and an oyster bar. Attendees can indulge in chef-designed pairing menus across the city and attend intimate "salons," which range from a talk and tasting of experimental hops to a cellar-aged tasting.
Free from the crush of large crowds, check out local listings for events celebrating American Craft Beer Week in your neck of the woods. While I'm usually wary of self-proclaimed holidays, this event by the Brewers' Association really motivates craft breweries to host well-executed, intimate and educational happenings. Check out their Facebook site or follow the hashtag #ACBW on Twitter for updates.
If you want to attend all of the events from the first craft beer expo held in Richmond, you'll have to take a few days off from work – but it will totally be worth it! From culinary walking tours and beer release parties to craft beer donuts and a movie, this festival has it all. My favorite: The "Farm Country Feast" at Lickinghole Creek Craft Brewery, featuring local brews and dishes straight from the 211-acre working farm. Two pit masters will smoke a pig, lamb, goat and chickens on-site. Mouth. Watering.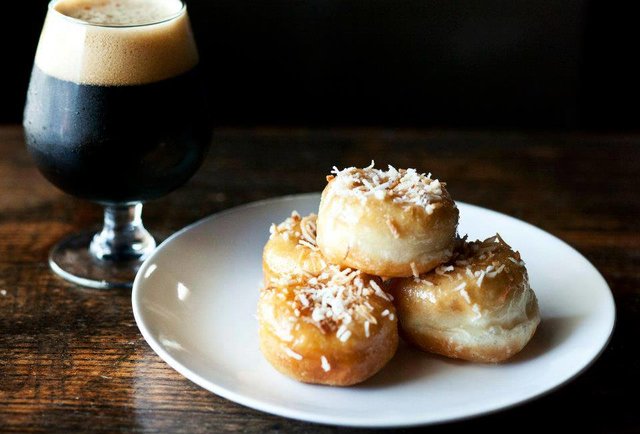 Looking ahead, I'm excited to see more successful wine marketing practices "spill over" into the craft beer world. If craft beer wants to play in the finest league with wine and premium spirits, sampling events across the board need to be of higher quality. And it looks like that's the direction we're headed, and we're ready and waiting to sample!