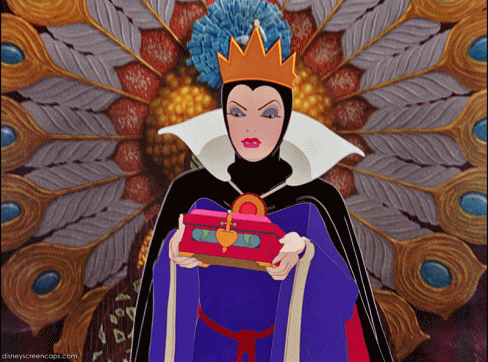 In a 2011 Harvard Business Review article author, Uri Neren (@urineren), postulates that the single greatest factor required for successful innovation is scarcity. In fact, organizational processes have been developed to mimic scarcity and foster innovation including Systematic Inventive Thinking and the "Productivity" method. And, all this time I thought necessity was the mother of invention – turns out it's the evil step-mother scarcity.
In healthcare, innovation is the new queen. But in healthcare, scarcity is not a generalized state but rather its financial scarcity as seen in dwindling reimbursements, growing healthcare needs and their associated costs, and health care reform implications. There are plenty of patients and an increasing number of CPT codes but the dollars available to treat these consumers does appear to be finite.
In the not-so-distant fu
ture we may all actually be treated by a personalized healthcare companion like Baymax from the movie Big Hero 6.  (As long as my Baymax can fly so that I can avoid stressful traffic jams, I'm down with this idea. Until then, I will refer to one of the websites designed to reduce stress that my colleague, Allison Skahan, blogged about last week.
On Monday, April 25, nearly 900 women leaders will gather to recognize Minnesota pioneers in healthcare innovation at the Women's Health Leadership TRUST annual forum dinner. This year's keynote speaker is Cindy Kent, president and general manager of 3M Drug Delivery Systems. Cindy loves to encourage women to be their own advocates and she will share the nine traits of innovative leaders.
In addition, 20 women from across the healthcare industry – providers, technology, foundations, payers, and more – will be recognized for their contributions and five of these women will receive Innovation in Health Care Awards for their efforts to:
Improving the consumer/patient experience through facility design, integrative care teams, and/or mobile health applications;
New insights, products and results in health and wellness;
Health care technology that improves health outcomes, supports patient care, reduces costs and/or increases productivity;
Leading innovation by being an integrative thinker, embracing challenges and unleashing the potential of others through her innovative leadership; and
Demonstrating strong innovation in technology, patient experience, health & wellness and being an emerging leader for companies with annual revenues between $1 and $50 million.
PadillaCRT is proud to sponsor the Women's Health Leadership TRUST because of our shared commitment to innovation and purpose. The mission of the TRUST is to be a collaborative force of dynamic women in healthcare, aligned to share insights, expertise and trusted knowledge to lead within the industry.
Please join PadillaCRT at the Annual Forum visit http://bit.ly/TRUSTregister. If you attend, be sure to stop by and say "hello" or send me a DM @sargentfox.  You may not fly home on Baymax, your personalized healthcare companion, after the dinner but you will definitely be inspired to achieve your purpose and that is powerful.
Agree? Disagree? Let me know what trends you think are fueling innovation in healthcare in the comments. Thanks for reading.