This week marks the 48th annual Consumer Electronics Show in Las Vegas. As expected, the four-day trade show is full of the top innovations in tech.
Gone are the days where products showcased at CES aren't available to consumers until the far off future. Now, with the quick progression of technology, it's become a top trade show for marketers to see tech innovations firsthand and how they will shape consumer technology .
 Here are three of the latest trends that are sure to impact the consumer market for the rest of the year:
 1. Connected Cars
More automakers are choosing smart technology brands to partner with to build the future of cars. As Peggy Johnson, Executive Vice President for Business Development for Microsoft, stated in a blog post: "In the near future, the car will be connected to the Internet, as well as to other cars, your mobile phone and your home computer. The car becomes a companion and an assistant to your digital life."
For better or for worse, this means consumers can increase their productivity from their car by scheduling meetings, managing tasks and responding to emails, without compromising safety. Microsoft will soon enable you to take your work on the road by integrating elements of the Microsoft Office 365 suite into Harman's infotainment systems in Internet connected cars.
Even menial tasks like unlocking your car doors are becoming high-tech. Keys buried in your bag? Just use your voice.
Microsoft has partnered with Volvo to allow consumers to communicate with their cars through the Microsoft Band 2 wearable. Available this spring, users will be able to lock doors, turn on the heat, flash car lights, sound the horn or enable navigation through voice control off the Band 2 or the Volvo On Call Universal App. The future is here, and although it isn't a flying car, it's still pretty impressive.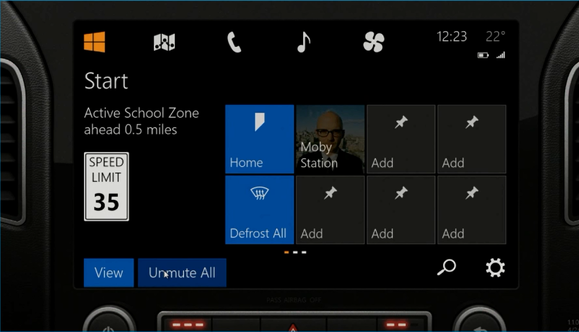 2. Wearables
According to the International Data Corporation, more than 110 million wearable devices will be shipped worldwide in 2016, and topping the category list are smartwatches. Take Intel's announcement at CES that it's partnering with brands like ESPN, New Balance, Oakley and Red Bull Media House to reach consumers who, according to Intel CEO Brian Krzanich, are "choosing experiences over products."
Together Intel and New Balance will create two new products for runners, including a smartwatch and 3D-printed customized running shoes. Intel and ESPN will team up for the upcoming X Games in Aspen, Colorado to track real-time data using Intel's Curie technology, a tiny wearable computer. Curie will be placed on snowboards to share data about the athletes' performance like how high they jump. Intel is shaping how brands can use the Internet of Things by taking physical objects like a snowboard and embedding them with software to enable these objects to collect and exchange data. Tools like these allow marketers to use the data for applications like social media, sports and fitness activities.
3. Virtual Reality
CES also marked the beginning of pre-orders for the March 28 release for the Oculus Rift virtual reality system. It's one of two VR devices being launched in 2016. As previously discussed on the Buzz Bin, VR will enable companies to invite consumers to step into an experience and showcase their product or service in an entirely new way. Be it a NBA game or Hollywood films.
While the Rift comes with a hefty $599 price tag, it's not stopping content creators from investing in the technology even if consumers aren't there yet. Major media companies like Disney, Comcast and Time Warner have already invested millions of dollars into VR content, which is projected to become a $5.4 billion market by 2025. Not wanting to be left out, The New York Times launched a VR storytelling app, which brings VR to you via your phone or a Google Cardboard virtual reality viewer.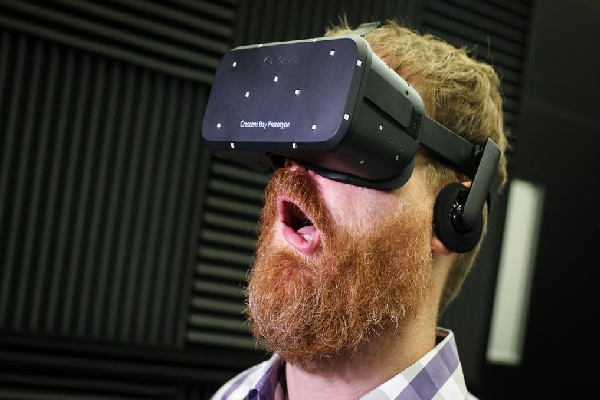 Are your creative juices flowing? What interesting trends have you seen this week at CES?
Photo credits: Intel/IDGNS capture, Tested.com, and Microsoft.