After six years of the Big Apple grind, my husband and I relocated to the 'burbs of Richmond, Virginia. Working in beverage marketing, I am fully aware this is media no-man's-land. For nearly a decade, I had been so busy catering to major market influencers that I rarely thought about the best way to engage the other half of the country (aka, the more than 115 million people living in suburbia today).
Image: Zazzle
Luckily, smaller markets offer communication professionals great opportunity to score big and perhaps hit a homerun long enough to benefit activities in major markets and the overall marketing campaign at the same time.
Here are three marketing lessons I learned from suburban living:
A Good Idea's Shelf Life is Longer Than You Think: A good idea, like good wine, lasts a very long time. After a hot trend cools down in the big city, it can still be the next big thing in the burbs. Pairing wine with comfort food or exploring mixology with herbs from your garden for your next cocktail party may sound old to marketers, but they're still novel for next-door neighbor. Stack your PR pantry with successful tools already proven on the national level, and deliver these great ideas to the masses: Once Esquire is over a trend, move on to regional media, a MAT release or Satellite Media Tour.
Image: Lifehacker.com
Convenience is King: Whatever your call to action– trying a new recipe, hosting a themed party or picking up a particular bottle of wine – keep it simple. Extra fancy Vietnamese cinnamon for a BBQ rub, organic purple Italian mint for your next mojito – few have the time, resources or energy for that! In the 'burbs, it comes down to an easy equation: Big box grocers (i.e. Walmart, Target, Whole Foods) + local liquor shop and grocery store = the everyday selection. As a marketer trying to reach and drive trial among a wider audience, stick to easily identifiable and accessible ingredients and resources. Rule of thumb: offer more esoteric or cutting edge components as optional, not a requirement.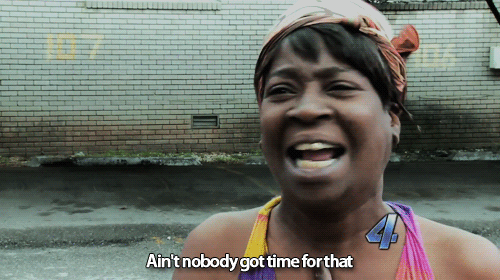 Free Papers Are Your New BFF:  Most small to medium-sized cities have at least one free paper that serves residents as a go-to source for local news, events and reviews. In Richmond, for example, scoring a mention in the free weekly that hits driveways every Wednesday impacts my client's bottom line even more, perhaps, than national coverage. Unless your brand is exclusively available in major metropolitan markets, create a local hook and give the editors of free weeklies and monthlies a buzz.
Image: SomeECards
According to the Daily Beast, the next great American cities aren't what we think. The most rapid growth takes place in smaller markets like Oklahoma City and Charlotte, outside of the great, dense, highly developed and vastly expensive old American metropolises. It's time for marketers to see the potential outside the top 20 DMAs.